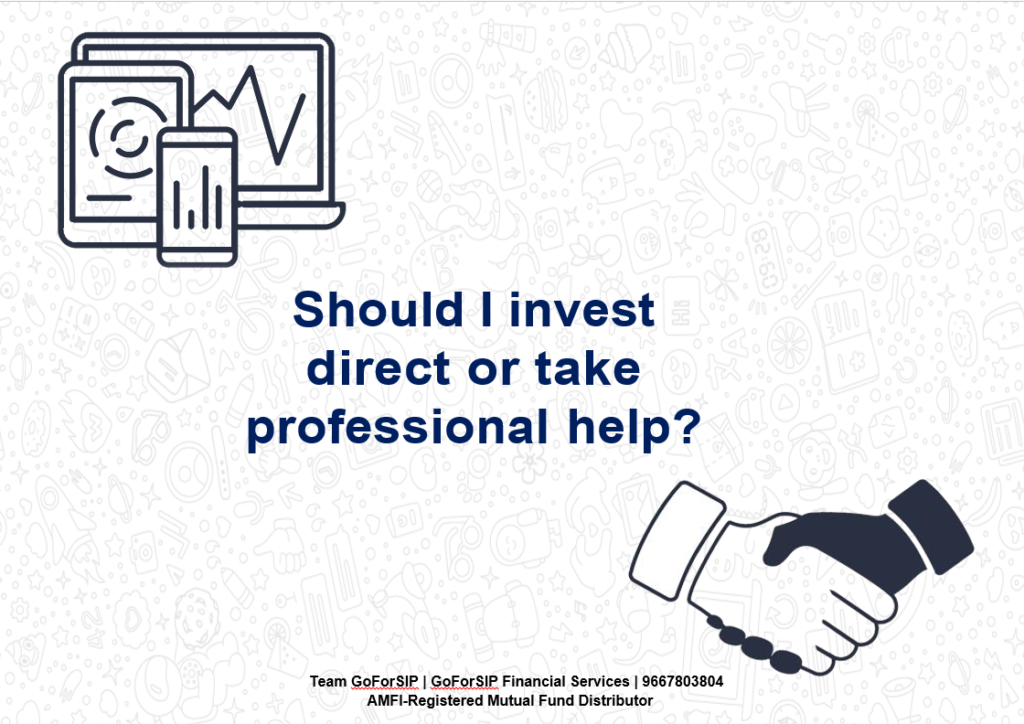 Are Direct Mutual Funds Cheaper?
'Yes'
Why are Direct Mutual Funds Cheaper?
Because you have to do it on your own by investing your time & effort.
What is the cost of time & effort?
You decide your cost for the time and effort you put in to manage your own investments. For some it is very expensive.
Investing is not a rocket science. Anyone can do it on their own.
Most investors may think they know everything but chances are they don't. They are experts in their own field, and may not be in managing their investment portfolio.
In long-term investing, professional help is not required.
Nothing is permanent. Investment portfolio and market forces are also dynamic. Situations change. Decisions change. Constant reviews are important. Not doing anything is also a decision.
HNIs manage their own portfolio.
Most HNIs hire / work with professionals and focus on their core activity which compensates them more for their time & effort.
*If portfolio size is small, costs are also insignificant.
Investors who have time should manage their own portfolio.
After a while, most DIY investors lose interest & enthusiasm to review the portfolio regularly which is essential for optimum results.
Media and internet provides all the information and tools to manage one's own portfolio
Yes, it does. More than it does, it confuses.
It is easy to execute transactions. Everything is online. Help is not needed.
Yes, it is easy. But investing is not just about transacting. Also, imagine you being on a holiday or in an emergency. It could be quite a hassle then.
Capital gain reports can easily be downloaded from any software.
Yes. However, to ensure that all transactions are captured requires careful evaluation. It is not about reports, it is about perfect reports that you can trust.
One can start investing directly and if required, professional help can be sought later.
It takes years of relationship to develop trust & comfort. You just can't reach out to any random person when you need help. You have to invest in that relationship for long.
How to justify the cost.
Everything cannot be measured in cost. Remember, one good suggestion can recover your entire cost over a lifetime.
We will be happy to work with you. We will do our best for you and ensure that your interests are always protected.
YOU CAN COUNT ON US
Thank You